VRoom Service
The world's first virtual reality travelogs share stunning destinations and real travel stories with Marriott guests.

THE CHALLENGE
Travel is so much more than a picture of a beautiful beach or a video of a bustling city. Travel is experience.
Building on the success of 2014's revolutionary 'Teleporter', our challenge was to move beyond simply showing aspirational destinations towards a platform for delivering empathetic personal stories about exploring our world. A transportive call to action.
THE INSIGHT
Real travel goes beyond a stamp on a passport. By showcasing the lives, careers and personal anecdotes of travelers on an intimate new storytelling platform, Marriott can inspire their guests to challenge their existing expectations of travel and embark upon new adventures. By using Virtual Reality to show guests the authentic experiences waiting for them in exciting new destinations, we can ignite the travel bug in seasoned and new travelers alike.
THE IDEA
The world's first in-room Virtual Reality Travel experiences. We spoke with 3 adventurers around the globe and created action-motivating virtual travel logs. Each traveler reveals what travel means to them, telling inspiring stories for Marriott guests to connect with, reflect upon, and ultimately echo.
With exotic destinations spanning from the Andes mountains in Chile, to a bustling market in Beijing, to a local ice cream shop in rural Rwanda, these portraits give Marriott guests an exclusive window to a far-off place through the eyes of someone who knows it deeply.
For those involved in the production, inspiration was everywhere: "Starting in NYC we traveled to Santiago, Chile; from there to Kigali, Rwanda, passing through Sao Paolo and Johannesburg; then on to Beijing via Uganda and Qatar," recalls Matt Pascuzzi, Lead Compositor, "It was a massive undertaking – we basically traveled the globe in two weeks." Now, with VRoom service, Marriott guests anywhere can join the adventure from their hotel rooms.
THE INNOVATION
VRoom Service was a collaborative endeavour for our VR Studio and Pictures team, who managed the production of the incredible continent-hopping shoot. This joint venture pushed the technical and creative capabilities of each team; both departments were determined to showcase the stunning environments and emotive stories at the highest possible quality. Bespoke solutions ensure that Marriott guests focus on the messages being shared. Director David Mellor explains, 'We are always looking to hone and develop our Virtual Reality experiences. It is our goal to never spoil the illusion of immersion." The redesigned capture system was a valuable solution, allowing the director to maintain intimate contact with the talent whilst capturing the beauty of the locations in breath-taking 360º detail - reducing the time needed to stitch the images seamlessly together.

None of chosen environments made for straightforward shoots; the Beijing market proved particularly challenging. The team created new techniques to deal with ever-moving, ever-changing subject matter of the bustling, humid environment. Once in post-production, artists carried out extensive texture and HDR surveys of the viewer's point-of-view. A seamless base layer of each environment was built, for use as a canvas to house the video capture from the custom camera array. The stitching was completed mostly in Nuke, with proprietary in-house toolsets used to finesse the shots.
The end result is three unique world-class VR experiences, each delivering a relatable, inspirational story.
"Travel expands our minds and helps push our imagination. Our guests want to be in inventive spaces that help foster their creativity and thinking. VRoom combines storytelling with technology, two things that are important to next generation travelers."
-Matthew Carroll, vice president, Marriott Hotels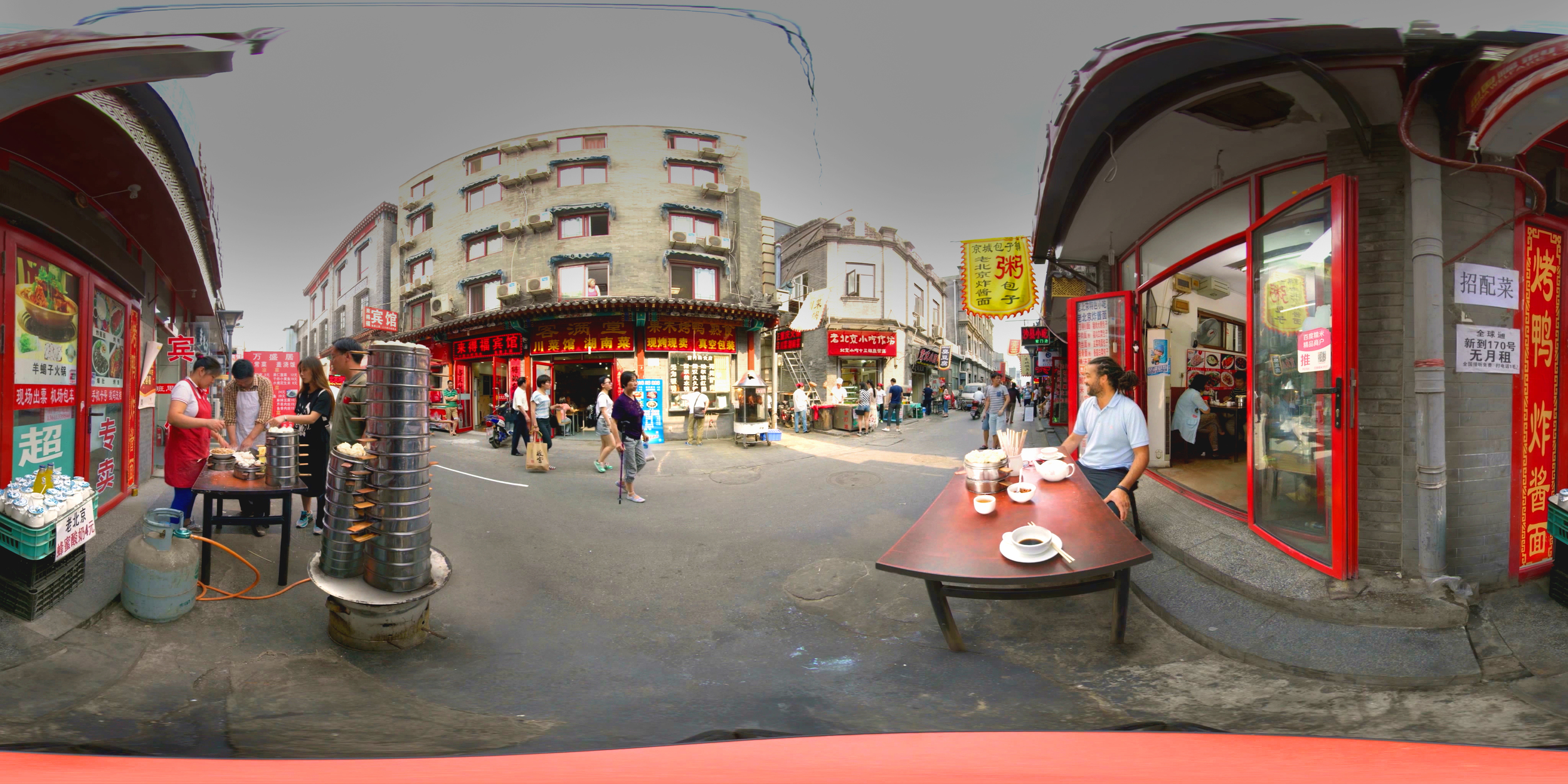 THE REACTION
'The results are meditative, gentle and genuinely interesting, with none of the whizz-bang special effects you expect from VR ... the results are little works of art.'
-T3 09/15/15
THE IMPACT
Guests at Marriott Hotels in New York and London were able to call up room service and ask for the VR Postcard experience 24/7 for two weeks. The guests enjoyed the mini documentaries and Marriott was excited by the results. This as another step towards a greater integration between technology and travel - Virtual Reality travel is the link between the two.
500 million social media impressions
300 Million PR Impressions